18th Feb 2018, 12:53 AM
UTF 2018/Headshot Horror
If anyone reads this blog at all, lemme preface by saying thanks for checking out UTF. Although I haven't updated any new content in a while, UTF is not being abandoned. Main artist JL Giles has been busy with his new stint working at Marvel, so we've had a hard time managing a schedule. At the moment, I will be flash uploading all the UTF content to date on here for your viewing pleasure, and a Kickstarter is in the works this year to continue issue #4.
In the meantime, if you have a chance, please consider following me on Twitter or Instagram to check out my latest debut graphic novel, LAIR, which successfully funded on Kickstarter last year under my Headshot Horror brand.
I'd love to hear from you guys!
Best,
Gilbert Deltrez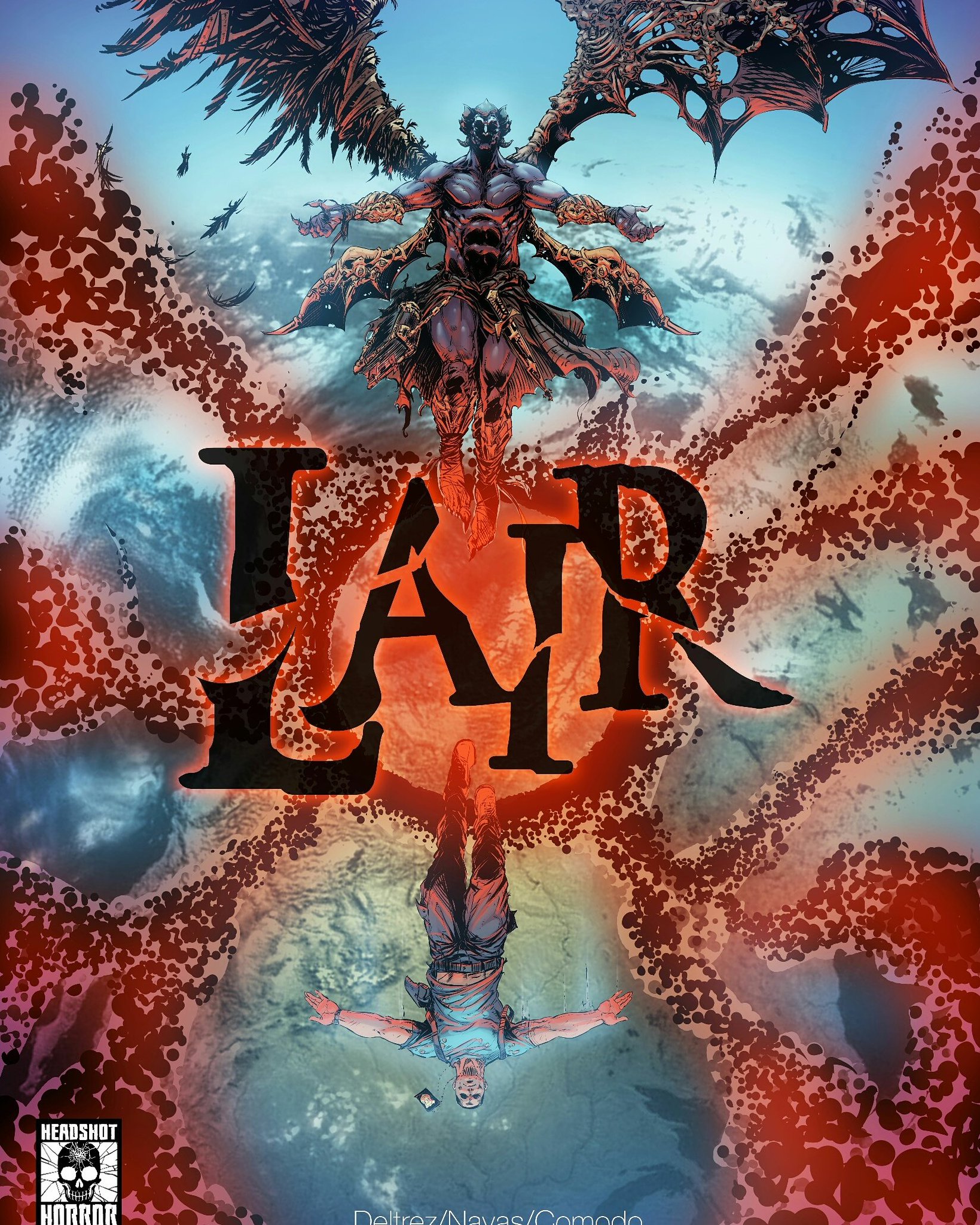 31st May 2016, 2:28 PM
UTF #3 (SNEAK PEEK!) Look!
Howdy fleshers!
Here's a sneak peek at a few new colored UTF pages made possible via our successful Kickstarter campaign a couple of months ago!
Once UTF #1 & 2 are successfully posted on Comixology we will continue our weekly updates on undertheflesh.com from where we left off!
Thanks for checking out UNDER THE FLESH!!
Gil
29th Mar 2016, 12:32 PM
FLESHERS! UTF IS LIVE AND FUNDED!
BIG THANKS to all the support! JL & I are estatic to see the flesher army grow!
If you'd like to back us, please -----------> Click Here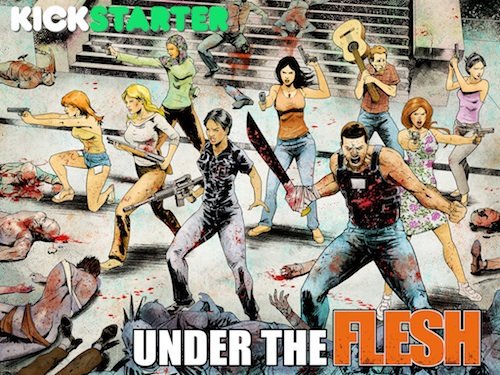 19th Mar 2016, 2:46 PM
UTF is at C2E2!!!
My Under The Flesh comic has landed at the Think Alike Productions booth in C2E2! Big Thanks to the TAP team for the UTF love!

Wish I was there!

Our Kickstarter launches late this month so please stay tuned ---> https://www.facebook.com/events/457944157749512/

These #undead don't stay dead!!!
7th Mar 2016, 4:15 PM
UTF is KICKSTARTER BOUND!!
Throw away your zombie manuals! The rules have changed!
Under The Flesh is Kickstarter bound 3/28/16!
Creator/Writer @GDeltrez
Creator/Artist